Posts for tag: oral health
By Front Range Dental Sleep Medicine Inc.
June 03, 2020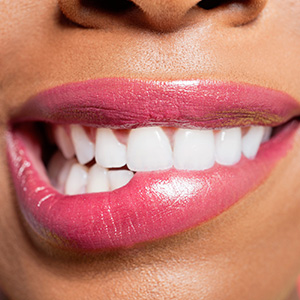 We've all done it — suddenly bit the inside of our mouth while chewing food. All too often our cheek, lip or tongue finds itself in the way of our teeth.
The small wound caused by these types of bites usually heals quickly. But it's also common for the natural swelling of these wounds to cause the skin to become prominent and thus more in the way when we eat. As a result we bite it again — and again. If bit a number of times, the old wound can form a bump made of tougher tissue.
Also known as a traumatic fibroma, this growth is made up of a protein called collagen that forms into strands of fibers, similar to scar tissue or a callous. As you continue to bite it, the fibers form a knot of tissue that becomes larger with each subsequent bite and re-healing.
Unlike malignant lesions that form relatively quickly, these types of lumps and bumps usually take time to form.  They're not injurious to health, but they can be irritating and painful when you re-bite them. We can alleviate this aggravation, though, by simply removing them.
The procedure, requiring the skills of an oral surgeon, periodontist or a general dentist with surgical training, begins with numbing the area with a local anesthetic. The fibroma is then removed and the area closed with two or three small stitches. With the fibroma gone, the tissue surface once again becomes flat and smooth; it should only take a few days to a week to completely heal with mild pain medication like ibuprofen to control any discomfort.
Once removed, we would have the excised tissue biopsied for any malignant cells. This is nothing to cause concern: while the fibroma is more than likely harmless, it's standard procedure to biopsy any excised tissue.
The big benefit is that the aggravating lump or bump that's been causing all the trouble is no more. You'll be able to carry on normal mouth function without worrying about biting it again.
If you would like more information on minor mouth sores and wounds, please contact us or schedule an appointment for a consultation. You can also learn more about this topic by reading the Dear Doctor magazine article "Common Lumps and Bumps in the Mouth."
By Front Range Dental Sleep Medicine Inc.
April 24, 2020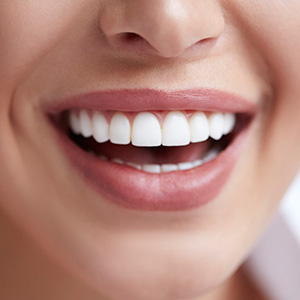 If you know anything about dental disease, then you know bacteria ranks high on the Usual Suspects list. Tooth decay gets its start from acid produced by bacteria; periodontal (gum) disease is often triggered by bacteria that infect the gums.
But the particular strains of bacteria that can cause dental disease are a small percentage of the 10,000-plus species inhabiting your mouth. The rest, numbering in the millions, are fairly benign—and some, as recent research is now showing, play a sizeable role in protecting your teeth and gums against other malicious bacteria, fungi and viruses.
Dr. Aaron Weinberg, a dental researcher at Case Western Reserve University, has been investigating these protective bacteria for many years. His research began with a scientific conundrum: although the mouth has one of the highest densities of bacterial populations, wounds in the mouth tend to heal quickly.
The answer, he believes, originates with human beta defensins (hBDs), substances produced by cells in the lining of the mouth that are natural antibiotics against disease. He has found that certain bacteria actually help stimulate their production.
This isn't just an interesting fact about the body's defenses and immune system. During his research, Dr. Weinberg was able to identify the agent within the bacteria that triggered hBD production. This has opened up a new line of research: The possibility that harnessing this agent might help assist in our treatment of infection by boosting the body's defensive capabilities.
For example, researchers have proposed including a form of the agent in toothpaste. Over time, this might stimulate hBD production and guard the mouth against the development of dental diseases like gum disease.
These possibilities all come from our increasing knowledge and understanding of the microscopic world around us, especially in our mouths. Bacteria are much more complex than we may have realized—not all are our enemies, and some are definitely our friends. Learning more may open up new ways to keep our teeth and gums healthy.
If you would like more information on the mouth's healing abilities, please contact us or schedule an appointment for a consultation.