Posts for tag: dental injury
By Front Range Dental Sleep Medicine Inc.
January 04, 2022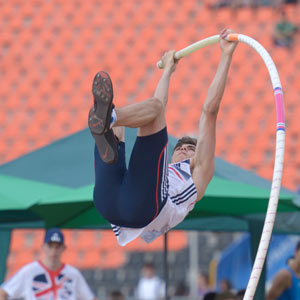 British pole vaulter Harry Coppell had an unpleasant mishap right before the Tokyo Olympic games. During a training vault, Coppell glanced the top bar to loosen it, which then fell on top of his face on the mat. The impact broke one of his front teeth nearly in two and severely damaged others.
Coppell posted the accident on Instagram, along with a photo of the aftermath. "I hope @tokyo2020 has a good dentist around," he quipped in the caption. Alas, after several hours with a dentist, one of the injured teeth couldn't be saved, although the chipped tooth remained. Needless to say, the Olympian's smile took a beating along with his teeth.
Fortunately, through the marvels of cosmetic dentistry, Coppell can eventually regain his attractive smile. Still, though, his experience is a blunt reminder that sports and other physical activities do carry some risk for dental injury, especially for active young adults and children.
A chipped tooth is the most common outcome of a traumatic dental injury, but not the only one: you might also suffer from a displaced, loosened or even knocked-out tooth. And, even if the teeth don't appear injured after face trauma, there could be underlying gum and bone damage that requires prompt emergency care from a dentist.
Of course, preventing a dental injury is far better than treating one that has occurred—and wearing an athletic mouthguard is your best bet for dodging such a bullet. A mouthguard's soft plastic helps absorb the force of a hard impact so that the teeth and gums don't. This important protective gear is a must for anyone who plays sports like football or basketball, or enjoys physical activities like trail biking.
When it comes to mouthguards, you have two general categories from which to choose. The first is called a "boil and bite," often found online or in sporting goods stores. These usually come in general sizes that can be customized further by softening in hot water and then having the wearer bite down while it's soft (hence the name). This personalizes the guard to fit the individual wearer.
The other category is a custom mouthguard created by a dentist from an impression of the wearer's mouth. Because of this specialized fit, custom mouthguards aren't usually as bulky as boil and bites, and are typically more comfortable to wear.
The key point, though, is that a mouthguard can help you avoid a serious dental injury, regardless of which category you choose. It could mean the difference between a forgettable incident or dental damage that could impact your life for years to come.
If you would like more information about preventing and treating dental injuries, please contact us or schedule a consultation. To learn more, read the Dear Doctor magazine article "Athletic Mouthguards."
By Front Range Dental Sleep Medicine Inc.
November 30, 2020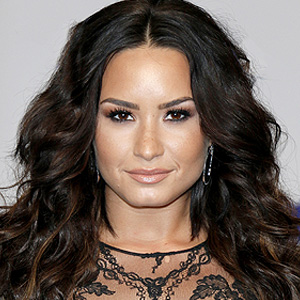 Singer and actor Demi Lovato has a new claim to fame: formidable martial artist. When she is not in the recording studio, on stage or in front of the camera, Lovato can often be found keeping in shape at Jay Glazer's Hollywood (California) gym. Glazer, who is best known as a sports journalist, also runs conditioning programs for professional athletes and celebrities based on mixed martial arts. On March 6, Glazer got more than he bargained for when 5'3" Lovato stepped into the ring and knocked out his front tooth.
Glazer reportedly used super glue to put his tooth back together. Not a good idea! While it may not be convenient to drop everything and get to the dental office, it takes an expert to safely treat a damaged tooth. If you glue a broken tooth, you risk having to undergo major work to correct your temporary fix—it's no easy task to "unglue" a tooth, and the chemicals in the glue may damage living tooth tissue as well as the surrounding gum and bone.
Would you know what to do in a dental emergency? Here are some guidelines:
If you chip a tooth, save the missing piece if possible. We may be able to reattach it.
If your tooth is cracked, rinse your mouth with warm water, but don't wiggle the tooth around or bite down on it. If it's bleeding, hold clean gauze to the area and call our office.
If your tooth is knocked loose or is pushed deeper into the socket, don't force the tooth back into position on your own. Immediate attention is very important.
If your tooth is knocked out, there's a chance it can be reattached. Pick up the tooth while being careful not to touch the root. Then rinse it off and have either someone place into its socket, or place it against the inside of your cheek or in a glass of milk. Please call the office immediately or go to a hospital.
What's the best thing to do in an emergency? Call us right away, and DON'T super glue your tooth! You can prevent worse problems by letting a professional handle any dental issues. And if you've been living with a chipped, broken or missing tooth, call us to schedule an appointment for a consultation—there are several perfectly safe ways to restore your smile. Meanwhile, if you practice martial arts to keep in shape, think twice before getting into the ring with Demi Lovato!
To learn more, read the Dear Doctor articles "Trauma & Nerve Damage to Teeth" and "Saving New Permanent Teeth After Injury."