Posts for tag: cosmetic dentistry
By Front Range Dental Sleep Medicine Inc.
October 21, 2020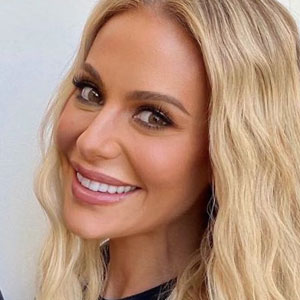 Dorit Kemsley isn't shy. Best known to fans as an outspoken and sometimes outrageous cast member of the reality show Real Housewives of Beverly Hills, Kemsley is never reticent about "mixing it up" with fellow castmates or their significant others. Recently, though, she confessed to something that left her less than confident: her smile.
Kemsley has been self-conscious about her smile because her teeth looked noticeably short, worn down from an unconscious habit of grinding her teeth. Although teeth grinding is more common among children (who normally grow out of it by adolescence), it can persist into adulthood, usually from difficulties managing high stress (a likely component in the fashion designer/reality show star's busy life).
Stress-induced teeth grinding can occur during waking hours or, more likely, during deep sleep. The accumulating, long-term effects from the habit can lead not only to worn teeth but to weakened gum support, a high risk of tooth fracture or jaw pain and dysfunction.
So, how do you know if you grind your teeth, especially if it's only happening at night? Typical signs include sore jaws after awaking from sleep, increased tooth pain or sensitivity or, like Kemsley, a noticeable difference in your tooth length. Your family or sleeping partner may also complain about the "skin-crawling" noise you make during the night.
There are ways to lessen the effects of teeth grinding. The first step is to have us verify the underlying cause for the habit. If it's tension from stress, then you might reduce the habit's occurrences by learning better stress management or relaxation techniques through individual counseling, group support or biofeedback therapy. We can also fit you with a mouth guard to wear at night or through the day that reduces the force generated during teeth grinding.
And if you've already experienced accelerated tooth wear like Kemsley with a resultant "small teeth" smile, you might pursue the same solution as the RHOBH star: dental veneers. These thin, life-like wafers of porcelain are custom-made to mask imperfections like chips, staining, slight tooth gaps and, yes, worn teeth.
Veneers are often less expensive and invasive than other cosmetic techniques, yet they can have a transformative effect, as Kemsley's Instagram followers have seen. In conjunction with other dental treatments needed to repair any underlying damage caused by a grinding habit, veneers are an effective fix for the smile you present to the world.
If you suspect you may have a grinding habit, see us for a complete examination. From there, we'll help you protect your teeth and your smile.
If you would like more information on teeth grinding habits and their effects, please contact us or schedule a consultation. To learn more, read the Dear Doctor magazine article "Teeth Grinding."
By Front Range Dental Sleep Medicine Inc.
September 21, 2020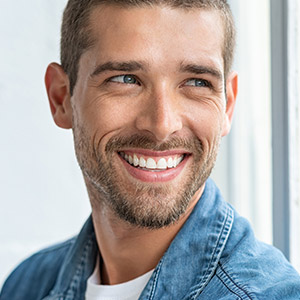 In case you missed it, September is Self-Improvement Month. Don't fret if you weren't aware—we're not sure how the ninth month acquired this celebration of positive human development either. But as long as we're celebrating, do something good for yourself—like improving your smile.
If this doesn't seem like a lofty enough self-improvement goal, remember this: There's much more to a smile than its looks. Smiles "speak" a social language, allowing us to wordlessly communicate acceptance, happiness, or even sympathy. A smile is a valuable part of beginning and maintaining relationships, be they familial, social or professional.
So why not go all out and enhance your smile during Self-Improvement Month? To that end, here are a few options:
Teeth whitening. Maybe your teeth are a little yellowed. If you have mild to moderate enamel staining, consider undergoing a professional whitening procedure. We use a safe but effective solution to give you just the level of brightness you want. And with proper maintenance and occasional touch-ups, you can have a brighter smile for years.
Bonding, veneers or crowns. If your teeth have chips, heavy discolorations or other mild to moderate defects, we can offer a variety of solutions. We can bond special dental materials to repair slight defects that make a tooth look good as new. For moderate flaws, heavy staining or slight gaps, we can bond a custom-made veneer to the front of teeth to hide these imperfections. We can also cap teeth with natural-looking crowns to cover larger disfigurements.
Orthodontics. Misaligned teeth can detract from an otherwise attractive smile. Orthodontics can help—and as long as you're in good oral and general health, you can undergo bite correction at any age. Braces aren't your only option: Removable clear aligners are nearly invisible to others, and because they're removable, they make it easier to keep your teeth clean.
Dental implants. Missing teeth can definitely dim a smile. And while there are a number of restoration options, dental implants are one of the top choices. Implants not only look and feel lifelike, they're exceedingly durable. Although they may be more expensive up-front, they have been shown to last longer and tend to require less maintenance than other restorations. Dental implants are a worthwhile investment in a long-term smile.
Cosmetic enhancements like teeth whitening or bonding may require only one or two visits, while other options like orthodontics or implants can take much longer. But you can still get the ball rolling now. Make an appointment this month for a full dental exam and consultation to start your journey toward improving your smile.
If you would like more information about enhancing your smile, please contact us or schedule a consultation. To learn more, read the Dear Doctor magazine article "Cosmetic Dentistry: A Time for Change."