Posts for: January, 2022
By Front Range Dental Sleep Medicine Inc.
January 14, 2022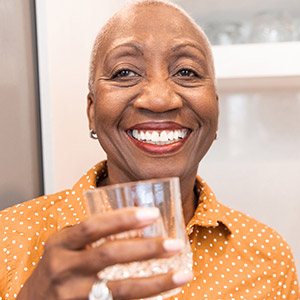 We all experience that unpleasant "cotton-mouth" feeling now and again. But what if it happens all the time? Chronic dry mouth is more than unpleasant—it could be a medical condition that threatens your oral health.
Chronic dry mouth is a sign you don't have enough saliva present. That's a problem because we need saliva to keep our teeth and gums healthy by neutralizing the oral acid that erodes tooth enamel. Saliva also supplies antibodies to fight infection.
A saliva deficiency could be the result of lifestyle habits like drinking alcohol or smoking, metabolic diseases or treatments like chemotherapy or radiation. More commonly, though, it's a side effect from a medication you're taking.
Given the heightened risk it causes to your teeth and gums, what can you do to alleviate chronic dry mouth?
Review your medications. If you're taking prescribed medications, talk with your pharmacist or doctor about possible oral side effects associated with any of them. If so, it may be possible to switch to an alternative medication without the dry mouth side effect.
Don't use tobacco. Regardless of whether you smoke, dip or chew, tobacco use can interfere with saliva production. Kicking the habit not only improves saliva flow, it may further reduce your risk for oral diseases, especially oral cancer.
Drink more water. Saliva is mainly composed of water—so, be sure your body has plenty of it to facilitate saliva production. It's a good idea to sip extra water throughout the day, and especially before and after you take medication.
Practice oral hygiene. As a general rule, brushing and flossing every day is pivotal in preventing dental disease—but it's especially important with dry mouth. Be sure, then, to brush twice and floss once every day. You should also see your dentist at least every six months for dental cleanings and checkups.
Chronic dry mouth could be setting you up for future dental disease. But taking steps to alleviate it while practicing daily dental care could help you avoid that unhappy outcome.
If you would like more information on alleviating chronic dry mouth, please contact us or schedule an appointment for a consultation. You can also learn more about this topic by reading the Dear Doctor magazine article "10 Tips for Dealing With Dry Mouth."
By Front Range Dental Sleep Medicine Inc.
January 04, 2022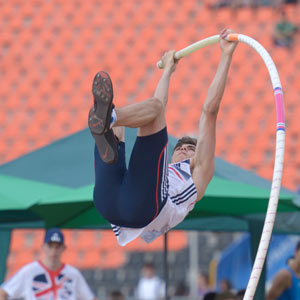 British pole vaulter Harry Coppell had an unpleasant mishap right before the Tokyo Olympic games. During a training vault, Coppell glanced the top bar to loosen it, which then fell on top of his face on the mat. The impact broke one of his front teeth nearly in two and severely damaged others.
Coppell posted the accident on Instagram, along with a photo of the aftermath. "I hope @tokyo2020 has a good dentist around," he quipped in the caption. Alas, after several hours with a dentist, one of the injured teeth couldn't be saved, although the chipped tooth remained. Needless to say, the Olympian's smile took a beating along with his teeth.
Fortunately, through the marvels of cosmetic dentistry, Coppell can eventually regain his attractive smile. Still, though, his experience is a blunt reminder that sports and other physical activities do carry some risk for dental injury, especially for active young adults and children.
A chipped tooth is the most common outcome of a traumatic dental injury, but not the only one: you might also suffer from a displaced, loosened or even knocked-out tooth. And, even if the teeth don't appear injured after face trauma, there could be underlying gum and bone damage that requires prompt emergency care from a dentist.
Of course, preventing a dental injury is far better than treating one that has occurred—and wearing an athletic mouthguard is your best bet for dodging such a bullet. A mouthguard's soft plastic helps absorb the force of a hard impact so that the teeth and gums don't. This important protective gear is a must for anyone who plays sports like football or basketball, or enjoys physical activities like trail biking.
When it comes to mouthguards, you have two general categories from which to choose. The first is called a "boil and bite," often found online or in sporting goods stores. These usually come in general sizes that can be customized further by softening in hot water and then having the wearer bite down while it's soft (hence the name). This personalizes the guard to fit the individual wearer.
The other category is a custom mouthguard created by a dentist from an impression of the wearer's mouth. Because of this specialized fit, custom mouthguards aren't usually as bulky as boil and bites, and are typically more comfortable to wear.
The key point, though, is that a mouthguard can help you avoid a serious dental injury, regardless of which category you choose. It could mean the difference between a forgettable incident or dental damage that could impact your life for years to come.
If you would like more information about preventing and treating dental injuries, please contact us or schedule a consultation. To learn more, read the Dear Doctor magazine article "Athletic Mouthguards."